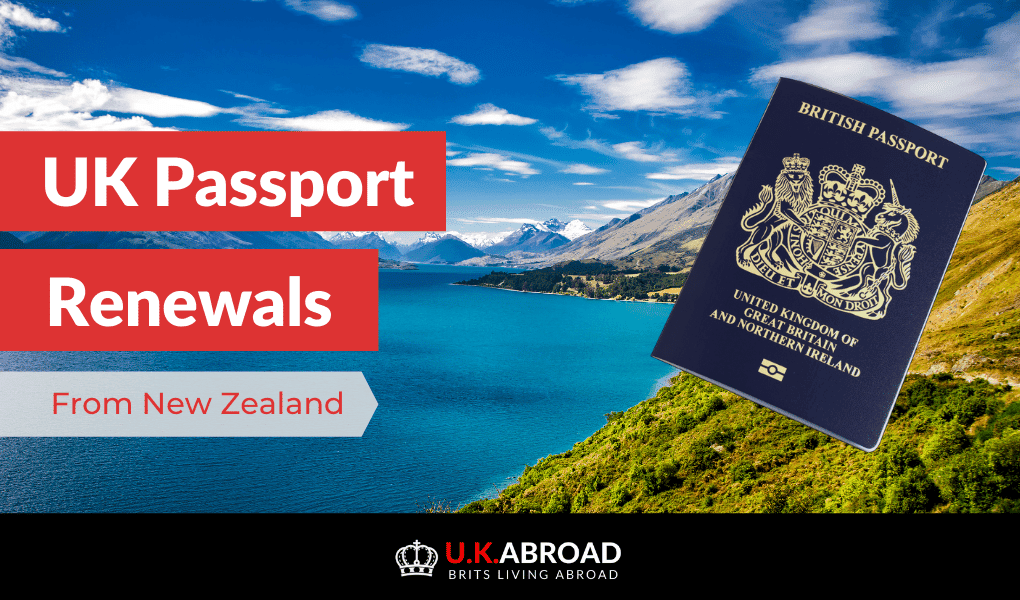 UK passport renewal in NZ- Your top questions answered.
UK Passport Renewal in NZ
Are you one of the 5 and a half million British citizens living abroad? For centuries, UK nationals have been leaving their green and pleasant land in search of new lives and emigration is certainly not a new concept for the average Brit.
British expats have many compelling reasons for leaving the UK, including better job prospects in another country, a sunnier and warmer climate, study options or simply a change in scenery.
New Zealand has for several decades been an attractive option for UK nationals seeking a new life. The country offers a relaxed lifestyle, wide open spaces and very few crowds in comparison with the UK.
In terms of integration, settling in to life in New Zealand is generally easy for British people as there is no language barrier and the culture is rather similar to that back home.
How to renew your UK passport in New Zealand?
If you are a British citizen living in New Zealand, you are no doubt very happy in your new home. That being said, living abroad brings with it certain administrative headaches and one of them is renewing your British passport from overseas.
You will need to renew your passport every ten years and, even though it requires some effort, it is not advisable to allow your passport to lapse as this can cause even more work and hassles in the future.
U.K.ABROAD offers British passport renewal services from New Zealand that are designed to make renewing or applying for your UK passport stress-free and streamlined. We also offer British birth, death and marriage certificate application services that can be done from New Zealand.
We fully understand that UK passport renewals from New Zealand can be a bit tricky and, with our vast experience assisting overseas British clients with renewing or applying for new passports, our specialists add a lot of value.
This article will discuss some of the most common questions around British passport renewal from New Zealand.

Frequently asked questions about UK passport renewal in NZ
Can I renew my UK passport online if I live in New Zealand?
Yes, you absolutely can. The UK passport renewal process can be completed online from New Zealand. 
Traditionally, when renewing a British passport, you would complete physical forms and then send them off to Her Majesty's Passport Office. This has all changed in recent years and the process is now done completely online.
The online application process makes it easier if you are not currently based in the UK but you should bear in mind that you will need to send in your old passport. Simply click on this link to get started with your British passport application from New Zealand. 
Although the online process makes it easier in terms of logistics, completing your passport forms accurately and correctly is still very important. Many people have found that even one tiny error can result in the entire application being rejected. This wastes much time, money and causes frustration, especially if you were hoping to receive your new passport quite soon.
It is also important to note that the passport office doesn't grant any refunds if your application has been rejected for some reason and you will end up paying another application fee when you reapply. We help you avoid this.
Here at U.K.ABROAD, we endeavour to make things as easy as possible for our clients. For a very reasonable fee, we will thoroughly check your application forms and ensure that they are correct before submitting them to the passport office.
In addition, we provide guidance on how to go about obtaining your passport photos and will advise you on the current size requirements and standards.
Using a reliable courier, your old passport will be sent from New Zealand directly to Her Majesty's Passport Office to ensure that it is received safely and in good time.
Once your new passport has been processed, it will be sent directly from the passport office to your address in New Zealand via DHL. Your old passport will be sent back to you (albeit, with the corners cut off) in a separate courier. Click here to get started with your online application.
How long does it take to get a British passport renewed from New Zealand?
There is no hard and fast rule (especially with the current Covid-19 pandemic) but, generally speaking, it will take between 4 to 6 weeks for your new passport to arrive.
U.K.ABROAD does not recommend making travel arrangements if your passport is currently being renewed or you have less than 6 months of validity left on it.
How many Brits are in New Zealand?
The latest census figures suggest that there are just over 62,000 British expats living in New Zealand. This includes UK citizens in both the north and south islands and who have chosen to settle in New Zealand while retaining their British citizenship.
How much does it cost to renew a British passport in New Zealand?
For an accurate quote, simply click on this link and we will provide you with a cost for your UK passport renewal from NZ.
U.K.ABROAD's rates are surprisingly affordable and the price you pay includes thorough checking of your passport application or renewal forms, verification of your passport photos, submission of your application to Her Majesty's Passport Office and ongoing communication via email with a member of our team.
Contact U.K.ABROAD for fast & easy British passport applications, renewals or replacements from New Zealand.
UK passport renewal NZ |British passport renewal NZ
Looking to renew a UK passport in the USA? Click here.