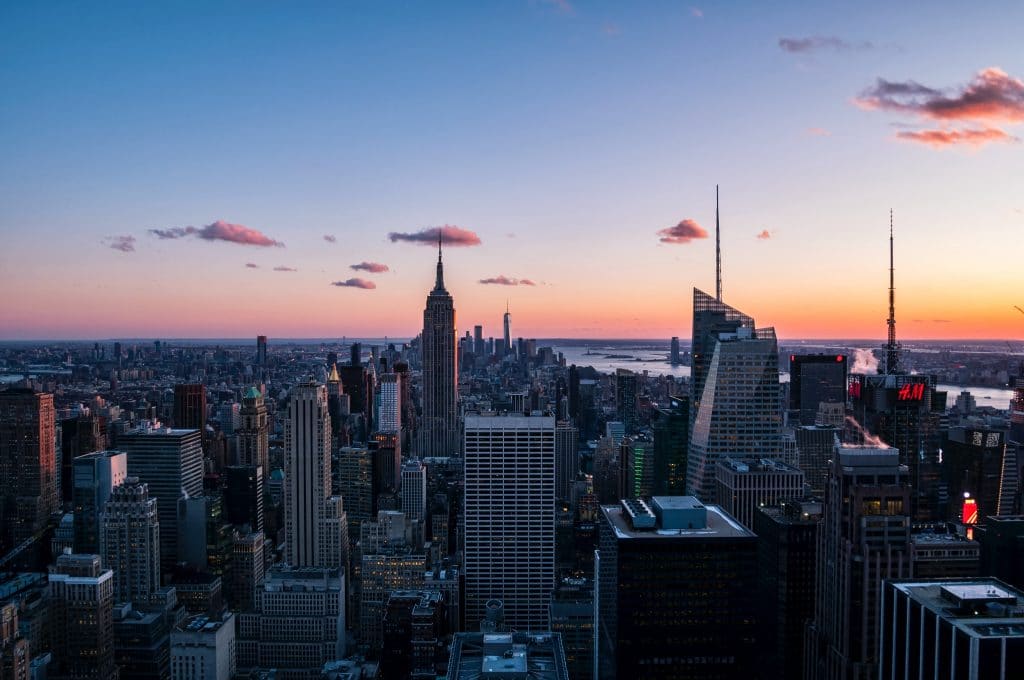 UK Passport renewal in USA | Your top questions answered.
The United States is a huge country in comparison with the UK and has a very varied climate, depending on where you live.
Newcomers to America can choose if they want to live in a hot and dry climate (as is the case with Arizona), a warm, tropical climate in the Florida area or other states with cold and snowy winters and hot summers.
When it comes to British citizens in the USA, South Florida has always been the most popular place to live and it shows no signs of changing any time soon.
There are many reasons why a British citizen would choose to leave the UK: some leave for better job prospects abroad, others in search of sunnier weather, while some long to experience the American dream where anything is possible as long as one works hard.
The USA has for many generations been a popular destination for Brits wanting to emigrate and it currently sees around 700,000 British citizens who live there on a permanent basis.
Relocating to the USA as a Brit is normally a comfortable process as the two countries share a close and mutually beneficial relationship, there is no language barrier and British foods are widely available at most large supermarkets. In addition, with its booming expat population, you can easily make friends with fellow Brits in your area who can help you to settle in.
There are approximately 5.5 million British citizens who live permanently overseas and the vast majority of these folks have retained their UK citizenship alongside their new, foreign passports.
If you are a UK national living in the USA, you will eventually need to renew your British passport. Although passport renewal is now done solely online, completing the forms accurately is vitally important as even one tiny error could mean that your application is rejected and you have to start all over again.
U.K.ABROAD can assist you with your UK passport renewal in the USA by ensuring that your forms contain no errors and that your passport photos comply with Her Majesty's Passport Office's strict standards.
Below you will find some common questions about British passport renewals from the USA that we have answered…
Can I renew my UK passport online if I live abroad?
Yes, fortunately you no longer have to renew your passport in person and the entire process is now conducted online (but you do need to send in your old passport).
If it is now time for you to renew your UK passport from the USA, simply complete our easy, online form here and we will make sure that your forms are 100% correct before they are sent to Her Majesty's Passport Office.
We will also provide clear guidance regarding the correct passport photos to submit and are always available for any other questions you may have with your UK passport renewal.
Can I renew my UK passport in the USA?
Renewing your British passport in the USA can easily be done. As mentioned above, you need to complete the online forms, have passport photos taken and then arrange for your old/current UK passport to be sent to Her Majesty's Passport Office.
Here at U.K.ABROAD, we specialise in assisting clients with British passport renewals and applications from anywhere in the world and our team of specialists knows exactly what is required in this regard.
U.K.ABROAD recommends renewing your passport with plenty of time before it expires. If you have less than 6 months validity on your passport, now would be a good time to renew it.
How long does it take to get a British passport renewed in the US?
Under normal circumstances, it will take around 4 to 6 weeks for your UK passport to be renewed from the USA. This is assuming that the name appearing on your passport has not changed and you have not allowed your passport to expire for over 4 years.
Of course, with the current Covid-19 pandemic, operations in UK government departments have slowed down, which means that it will take longer for new passports as well. We have noticed that it is now taking from 6 to 8 weeks for British passport renewals from the USA.
How much does it cost to renew a British passport in the USA?
For a personalised quote to renew your British passport, simply click on this link to obtain pricing.
Our pricing includes thorough checking of your application forms, verification of your passport photos and the use of our registered and reliable courier. We are also always available for any questions you may have.
Contact U.K.ABROAD for fast & easy British passport applications, renewals or replacements from abroad.
UK Passport Renewal in USA |