With millions of British expats living out of the UK, Canada has always been a popular destination. 
The country offers residents wide open spaces, beautiful lakes, majestic mountains and stunning snowy landscapes. In addition, Canadians are well-known for their friendliness and for welcoming foreigners with open arms. 
Canada is a former British colony and still has many traditional British remnants. Today, it is part of the Commonwealth and English is one of its two official languages. 
If you have decided to make Canada your new home, U.K.ABROAD has a great guide below for moving to Canada from the UK. 
Our Top Tips:
1. Pack your winter woolies…and your lightweight summer clothing!
Canada is best known for its sub-zero temperatures and snowy winters. While winters throughout most of the country can be long and freezing (and much colder than the winters in the UK), the Canadian summer comes as quite a blessing after the cold months. 
The Canadian summer is hot and, at times, quite humid. Although it only lasts for a few, short months, it is much warmer than the milder, British summer. 
Many UK expats feel unprepared when they first arrive in Canada as they are not used to the extreme cold and heat. 
U.K.ABROAD recommends bringing all your winter woolies (hats, scarves and heavy jackets) as well as your lightweight, summer clothing. 
2. Make sure your British documents are up to date when moving to Canada from the UK.
Although it is quite possible to apply for UK documentation (eg. passports and certificates) when you are based in Canada, it is obviously easier to do so from the UK.
Before you leave on your new adventure, make sure that your British passport is valid and that you have all the birth and marriage certificates you need. 
When you need to renew your UK passport from Canada, U.K.ABROAD can assist you and make the process much easier. We have you complete a simple, online British Passport application form and then ensure that the forms submitted to the passport office are correct and complete. 
We will also arrange for your old passport to be sent in to Her Majesty's Passport Office using our reliable courier service. 
Our team of British passport specialists is also always available to answer any questions you may have about the process. 
Ready to get started with your passport renewal? Simply click on this link! 
3. Want to bring your pet? Plan ahead!
Pets are definitely part of the family and many Brits take their furry friends with them to Canada. 
If you plan on taking your dog or cat with you to Canada, U.K.ABROAD recommends planning several months ahead to avoid problems.
Your pet will need a certificate from your vet confirming that it is in good health and fit to fly. In addition, it will need updated Rabies and other essential vaccinations, as well as a microchip.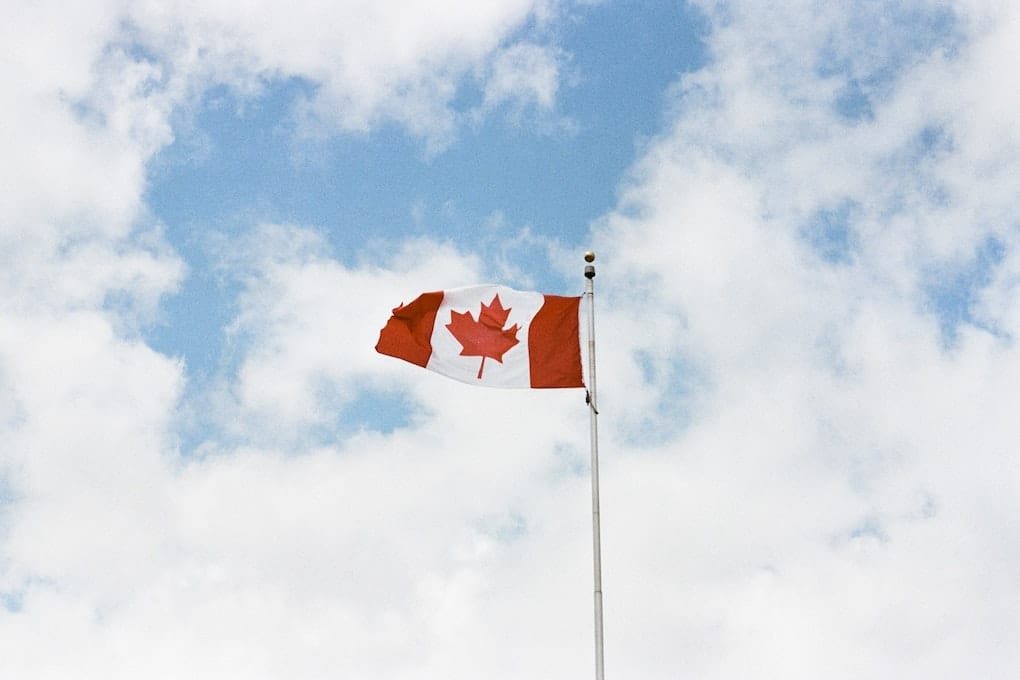 4. Join an expat group.
Moving to a new country can make you feel incredibly homesick and this is completely normal. 
Many UK expats moving to Canada from UK find that joining an expat group or club can really help with homesickness. 
There are countless UK expat groups that meet either in person or online. You only have to conduct a simple Facebook search to see that this is true. 
Other members in an expat group can give you valuable information about buying a home, schools, shopping, medical care and much more. 
Some groups host regular barbecues in the summer and fun get togethers over weekends to watch the football and cricket. 
Remember that other members have gone through exactly the same thing as you have and will be able to give you great advice. 
5. Consider brushing up on your French.
English is definitely the most widely-spoken language in Canada, but French comes in a close second. 
It may be very worthwhile brushing up on your French (or learning it from scratch), especially if you will be living in a French-speaking city, such as Montreal. 
Having French as a second language in Canada is a definite advantage and it can help you in the workplace, as well as in the community. 
6. Look for British products in your local supermarket.
If you ask any British expat living in Canada what they miss the most about home, they will likely tell you that they miss their family the most and British groceries next.
The good news is that Canada has many excellent quality supermarkets, most of which have international sections selling groceries from many other countries. 
The British section in most Canadian supermarkets is normally very well-stocked and has favorites like Marmite, Yorkshire Tea, digestive biscuits, Walker's crisps and more. 
If you can't find what you need in the supermarket, there are a few good British expat grocery stores which boast a wider selection of products. 
Contact U.K.ABROAD
Contact U.K.ABROAD for fast & easy British passport applications, renewals or replacements from Canada.
Moving to Canada from UK? Read our full guide on British Passport applications and renewals from Canada.