New British Passport : Why Is It Blue?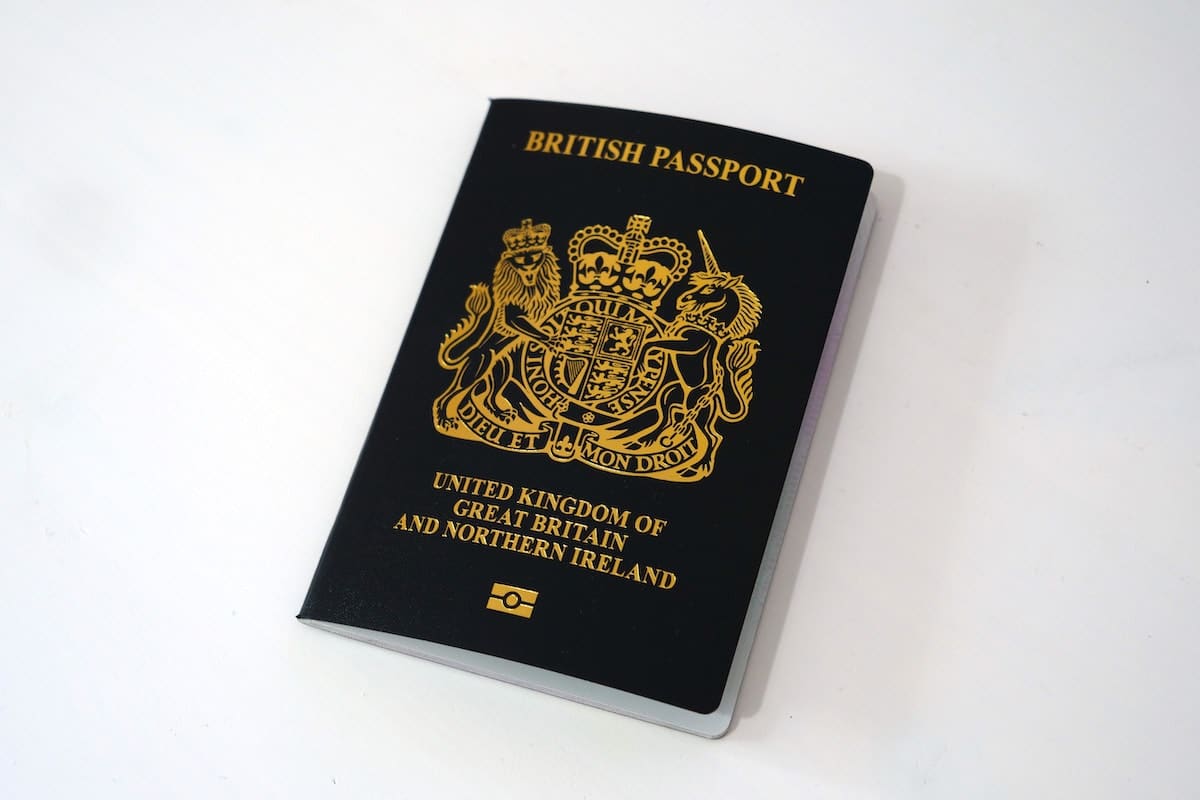 If you are a British citizen, you are probably already aware that the new British passport will now be blue, instead of burgundy.
Many people have been wondering why this change has come into effect, but there is a very good reason for it: Brexit!
Since the United Kingdom has now left the European Union, it no longer has to comply with EU rules and regulations when it comes to things like passport colours. Passports from countries in the European Union have to be burgundy and also feature the symbol of the EU. For better or worse, the UK can now make its own rules for passports and travel documents and the new, blue passports are reflective of this and look beautiful.
The general public has had a mixed reaction to the new colour passport but, overall, the reaction has been positive and most people are now looking forward to have a new take on the old-look passports.
It is now the end of an era for the UK as burgundy passports have been an integral part of British life for almost 30 years, when the UK first joined the EU.
If you are still on the fence as to whether you prefer the old, faithful burgundy passports or if you prefer the new British passports in blue, consider the fact that the new passports feature some of the most cutting-edge technologies when it comes to travel documents!
The new British passports boast a polycarbonate data page and other state-of-the-art security features that make them world leaders and ahead of the pack.
In addition to the excellent security features of the new, blue passports, they will also be more environmentally-friendly than ever before! This is due to their commitment to reducing their carbon footprint during the manufacturing process, which has resulted in zero emissions and green initiatives, including tree planting programs.
With blue passports now being rolled out, you may be wondering when you can get your hands on one. U.K.ABROAD is here to answer any questions you may have around the new, blue British passports, how to renew your passport from overseas and how to apply for a new UK passport for the very first time. Simply fill in our easy online form or send us an email today!
This article will take a look at everything you need to know about the new look, blue passports and when you can get yourself one.
1)  When can I get a blue British passport?
If your British passport is up for renewal or you are applying for a UK passport for the first time, you will be able to get one of the new, blue passports. The first blue passports started being issued back in March and they were only fully rolled out in June, so if you apply now, you will definitely have the new, blue passport! For more information on how you can apply for a new passport or renew your current one, contact a member of the U.K.ABROAD team here: ukabroad.net/contact-us/ 

2)  What Colour passports are being issued now?

From March, the Home Office was still issuing the old, burgundy passports but in some instances, applicants would be granted the new blue ones. Up until June, the rolling out phase was not yet complete but it is now in full force and if you renew your old UK passport or apply for a new British passport, you will now get a blue one! U.K.ABROAD can help you apply for a British passport for the first time, or help you renew your soon-to-expire UK one if you are living overseas: simply send us a message and we will guide you through the easy process!
3)  Are all new UK passports now blue?
Yes, as at September 2020, all new UK passports that are being issued will be in the new and fresh blue colour. In addition to the blue cover, the new British passports will also feature a unique back cover with a symbolic design containing the floral emblems of the various UK countries, i.e. England, Scotland, Wales and Northern Ireland.
If you would like to be the first of your friends to have the new blue passport, why not check if you need to renew your UK passport? If it needs to be renewed, you will be issued with a blue passport and can be one of the first people to enjoy the new look.
Here at U.K.ABROAD, we specialise in helping British citizens renew or apply for British passports from abroad. Don't know if you qualify for a UK passport? Why not contact a member of our team today to find out if you are eligible?
Contact U.K.ABROAD for your British Passport Applications, Replacements or Renewals
Contact U.K.ABROAD for fast & easy British passport applications, renewals or replacements.