British Passport Applications
British Passport Renewals, First-Time Applications, Stolen, Lost or Damaged Passport Replacements
Complete a simple application form online. 
Quick & easy online British Passport applications, replacements & renewals. 
About British Passport Applications From Abroad
British passport renewals and other related applications sent to Her Majesty's Passport Office directly by the applicant are often delayed or rejected due to inaccurately completed forms, incorrect supporting documents and many other inaccuracies.
Delayed or rejected British passport applications may easily cause a cancellation of an application which means passport fees need to be paid all over again. Unfortunately, the passport office does not issue any refunds.
We assist British citizens living abroad (outside of the United Kingdom) with their UK passport renewals and other related passport applications. Our services include first time passport applications, lost or stolen passport replacements, name changes on passports, emergency travel documents and more.
Ensure that you apply in time, allowing between 3 – 6 weeks for your new passport to be delivered to you. Don't make any travel bookings until you have a valid UK passport.
How Can U.K.ABROAD Help You?
British Passport Applications Made Easy.
Free consultations and professional advice regarding all aspects of  British passport renewals, first time British passport applications and lost or stolen British passport replacements.
Prepare all UK passport renewal application forms and/or other related application forms on the applicant's behalf & check all documentation before sending to the relevant government offices.
Assist and search for any additional documents that might be required for an application.
Transfer the relevant fees to the British Authorities on the applicant's behalf.
Arrange with our registered international courier for the shipment of documents and deliver directly to the relevant government office in the United Kingdom.
New British passport and documents (including old British passport) will be delivered directly to the applicant via DHL.
"Thank you very much for all your help in obtaining my passport. I have received my new passport plus all my original documents submitted. Am very impressed with the service and will recommend you to other friends. Thanks to the U.K.ABROAD team."
"I have received my British passport and it took less than a month from the time your courier collected the documentation from my office to the date that the passport was delivered to my house!! I must tell you that your service was absolutely unbelievable and I would have no hesitation in recommending your services. Thanks again. Regards."
"I received my passport this morning, I would like to take this opportunity to thank you all for your amazing service and support. Your help was invaluable! I'm amazed how quick the turnaround has been. I would let anybody know you help with the professionalism expected in this day and computer age and will recommend UK ABROAD to anybody that needs to renew their UK passport. Thank you all at U.K.ABROAD"
Rated excellent by customers since 2008, our mission is to make the British Passport application, renewal or replacement process simple, safe & fast. Saving you time & money along the way.
Get Your Passport In 5 Easy Steps
Secure payment with a Debit Card or Credit Card
U.K.ABROAD will check your forms & documents and finalise the application on your behalf
Shipment of documents to the relevant government office in the UK
Passport delivered directly to you
Friendly and professional consultants dedicated to you. We take care of understanding and 
honouring
the British government rulings on our clients' behalf, making sure the qualifying criteria meets the relevant government office's needs. We assist British citizens living abroad. We respond to online email enquiries with immediate effect or at latest, first thing on the next working day.
Please note:
 U.K.ABROAD encourages email interaction.
Operating independently since 2008,
U.K.ABROAD has many years of experience in the industry.
We offer leading advice, assistance, solutions and ongoing support. Our service excellence speaks for itself with ongoing
testimonials
. There simply isn't a better way to get assistance with your UK passport application.
Without professional advice regarding the required supporting documents & information guidance for a British passport renewal and related services you might face delays or rejection of applications. Delayed or rejected applications may easily cause a cancellation of an application which means fees need to be paid all over again. The relevant government offices do not issue any refunds.
Due to our daily interactions with the British authorities regarding British passport renewals and all other related services we keep up to date with the latest country legislation and its changes. We are always kept informed regarding the required documentation. Honest and reliable service is key. We are an independent document service company and are not affiliated with the British Government. Our quoted prices include everything.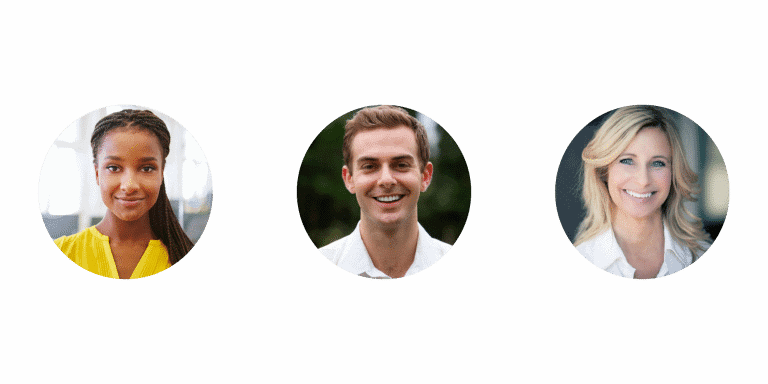 Fill in the quick form below, and we'll get back to you shortly.
DISCLAIMER
U.K.ABROAD is an online legitimate and private British document services company assisting applicants worldwide who are living in the USA, Canada, Australia, New Zealand, South Africa and Europe. U.K.ABROAD offers an independent service, not associated in any way with any government. You have the option to apply directly on the government website, however, our services exist to prevent the risk of possibly losing your government fees if your application is rejected or delayed for too long.