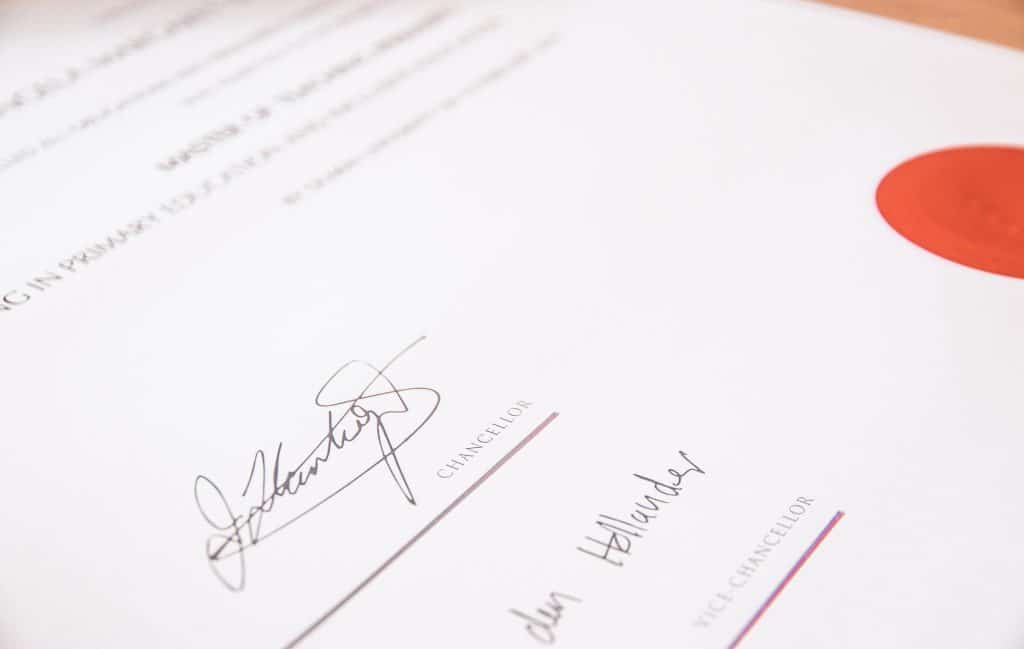 How to Apply for British Certificates from Abroad.
With approximately 5.5 million Brits living abroad, the United Kingdom has a very large expat population.
Many British citizens choose to leave the UK's shores in search of sunnier climates, better job prospects and adventures in interesting countries.
A very common issue amongst British expats is how to renew UK passports and how to apply for British certificates when you are based in a foreign country.
Original birth, death and marriage certificates are often required for various purposes and if you do not have the original certificate with you or have misplaced it, you will need to apply to the relevant department for a new one.
The good news is that applying for British certificates when based overseas is not a complicated process if you enlist the help of U.K.ABROAD. We are specialists in UK passport renewals, first-time British passport applications and British certificate applications. We have a deep understanding of exactly what is required by UK government departments when applying for such documents and we can make the process much easier, more streamlined and quicker than if you were to do it by yourself.
Below are some common questions around applying for British birth certificates and how we, at U.K.ABROAD can assist you.
How do I get my UK birth certificate?
Your UK birth certificate is a very important document and it is crucial to have the original kept in a safe place.
If you no longer have your original British birth certificate, you will need to approach Her Majesty's government for a replacement. This involves completing a form and submitting it to the relevant department.
Completing the birth certificate application forms correctly and accurately is incredibly important as any error could result in your application being rejected. This can be quite frustrating to the applicant and a rejection can mean that you lose valuable time and money.
If you would like to eliminate any complications, delays and frustration, you could entrust U.K.ABROAD with your application for a very reasonable fee. Instead of battling with the government's website and having to chase up the progress yourself, you can simply complete the easy-to-understand form on our website and we will take care of the rest! Click here to apply for your British Certificates online. 
You also have the option of obtaining a quote online before you begin and, if you have any questions or concerns, a member of our team will always be there to assist you.
What does a UK birth certificate look like?
A UK birth certificate's appearance varies depending on whether you have a long-form birth certificate or a short-form one.
Generally speaking, a short-form UK birth certificate contains only the child's details (i.e. full name, date and place of birth). A long-form British birth certificate, on the other hand, contains the full details of the child and both parents.
A long-form UK birth certificate is also known as an A4 certificate or a full birth certificate. All British birth certificates will have an official, UK government logo on the top and will be signed by the relevant official.
Is a replacement copy of a birth certificate the same as the original (UK)?
For the purposes of Her Majesty's Passport Office, a government replacement copy of a birth certificate is the same as an original one and is perfectly acceptable when applying for passports, etc.
What information is on a UK birth certificate?
A British birth certificate will always include the following basic details:
full names of the child
sex of the child
date of birth
place of the child's birth
father's details (including full names, place of birth, date of birth and occupation)
mother's details ( (including full names, maiden name, place of birth, date of birth and occupation)
If you are applying for a British passport for the first time, then you will need either the original or a government replacement copy of the applicant's birth certificate.
U.K.ABROAD can assist you with obtaining a birth certificate and applying for UK passports if you are living overseas. Simply complete our easy, online form and we will take it from there.
Can U.K.ABROAD assist me with an original British death certificate or an original British marriage certificate?
Yes, of course!
Here at U.K.ABROAD, we can easily apply for most original, British certificates on behalf of our clients. Since we are well-versed in what is required by the relevant government departments when applying for certificates, we ensure that the process is smoother, easier and stress-free.
All you need to do is to complete our simple, online form and we will take care of the rest. Your certificate will then be sent to you using our official, reliable courier and you need not worry about anything going missing.
British Certificates |