Passport Surge: UK grants '5 passports a minute' to Hong Kong residents.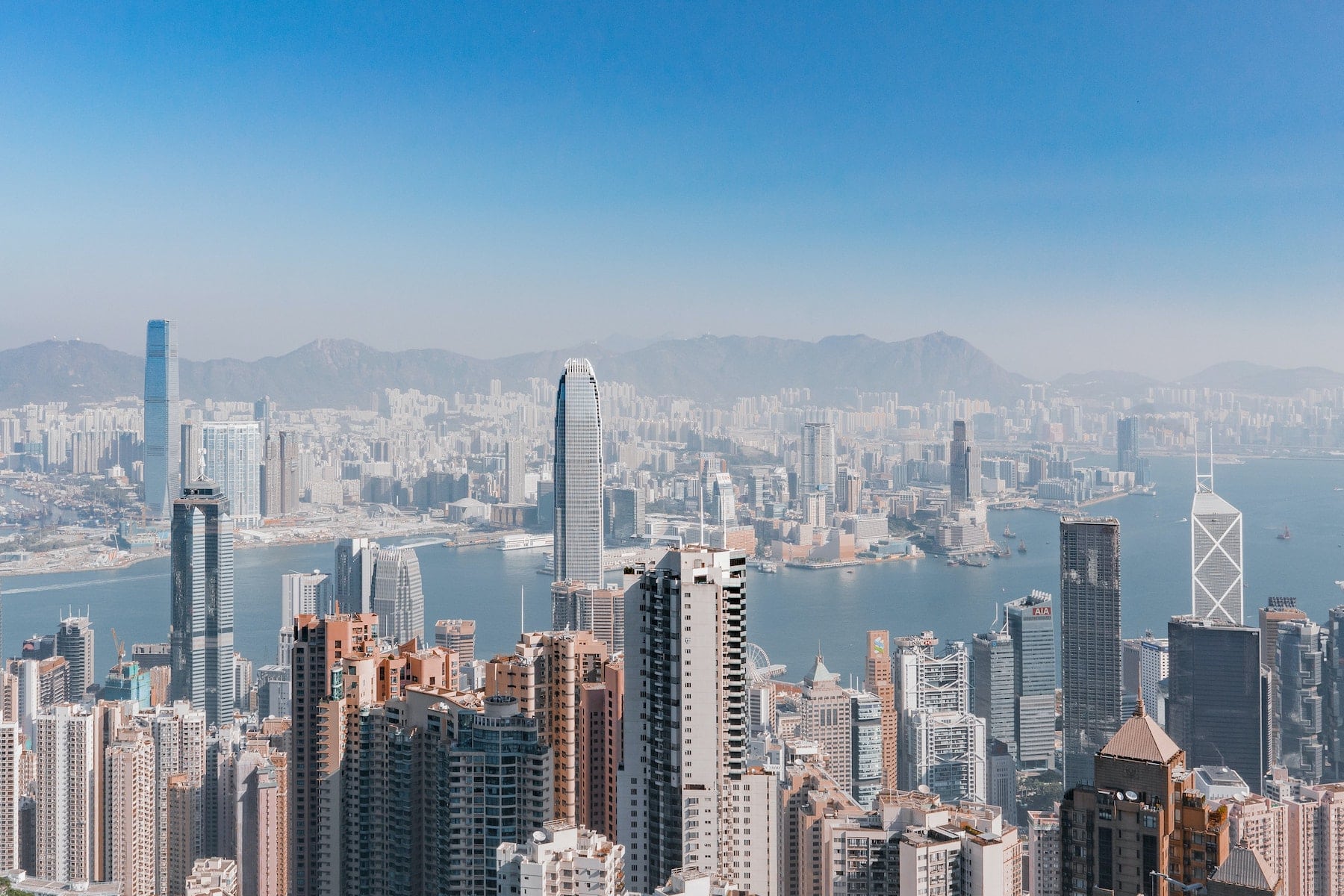 Recently, China has attempted to strengthen and increase its control over Hong Kong and this has seen a record number of Hong Kong residents applying for UK passports.
Record numbers of British National Overseas passports have been issued to Hong Kong residents in 2020.
These passports are British National or UK Overseas passports and Her Majesty's Passport Office has been struggling to keep up with the demand. In fact, in the first 10 months of 2020, the government has issued a whopping 200,000 passports and this demand shows no signs of slowing down.
A recent report has revealed that passport officials have been working flat out and are currently issuing around 5 passports per minute, which is unprecedented.
October 2020 has seen approximately 60,000 British National Overseas passports being issued for Hong Kong residents and this figure equates to more than a 50% increase, when compared to the same time last year.
Her Majesty's Passport Office has stated that 2020 has been a record year in terms of the number of passports being issued to Hong Kong residents.
1997 Was also a bumper year for passport issuing for Hong Kong residents as this was the year that the UK handed it back to China.
The UK has been accused of interfering in the political issues between Hong Kong and China.
This concerning situation recently resulted in a news conference in Hong Kong when a spokesperson for China's Foreign Ministry, Ms. Hua Chunying made a statement saying that the Chinese government has been very clear around its opinion regarding British National Overseas passports. She went on to say that the United Kingdom government was interfering in the political problems between Hong Kong and China and that it had no place to do so.
Ms. Hua Chunying believes that the United Kingdom has not been adhering to its commitments and promises regarding Hong Kong and has been using the issue of British National Overseas passports as simply an excuse to meddle in politics that it is not a part of. According to Hua Chunying, the problems between Hong Kong and China should be left completely alone and the UK should allow the two entities to resolve them privately.
Since the Chinese government believes that the UK has broken its promises with regards to Hong Kong's politics, they are considering not recognizing the British National Overseas passport as a formal travel document. In addition, they state that they are considering taking additional measures to rectify the situation.
3 Million British National Overseas passports were offered to Hong Kong by UK prime minister, Boris Johnson.
British prime minister, Boris Johnson offered Hong Kong residents 3 million British National Overseas passports for 2020 and this figure, at the time or writing this article, has nearly been reached.
Mr Johnson's important announcement was in response to the political protests that had been taking place in Hong Kong for many months.
Since 1997, when Hong Kong was handed back to China, it has been one of China's special administrative areas. However, pro-democracy supporters have criticized the Chinese government, stating that their new rules, regulations and laws are far too restrictive for Hong Kong and are not conducive to democratic freedom.
Upon release of this statement by Boris Johnson, the Chinese government retaliated by stating that they are now considering not recognizing such passports.
The USA has increased sanctions on financial institutions that continue to do business in Hong Kong.
Upon the passing of the new security law last June, the USA has instituted further sanctions against financial institutions and banks who continue to do business in Hong Kong.
Hong Kong leader, Ms Carrie Lim, has become increasingly concerned about this situation as her, and many others, have been forced to receive their salaries in cash instead of banking them. This has resulted in many people using only cash to pay bills and pay for shopping.
This poses a security risk as criminals are aware that much of Hong Kong's rich are stockpiling cash in their homes.
Mike Pompeo, the US secretary of state has expressed his concern about the ongoing political persecution of Hong Kong's freedom fighters. He believes that the government's prosecution of peaceful pro-democracy fighters is tantamount to extreme authoritarianism and shows that the Chinese Communist Party is afraid of those who wish to speak out and use their right to free speech.
In response, the Chinese government has stated that it is simply holding citizens responsible for their actions, which have been unlawful and unconstitutional.
They have further urged both the UK and the USA to stop meddling in the political problems between China and Hong Kong.
In the meantime, Hong Kong residents continue to secure their British National Overseas passports and Her Majesty's Passport Office continues to work under extreme pressure.
Contact U.K.ABROAD for fast & easy British passport applications, renewals or replacements from abroad.